What do you think of Okasa brand? Just have a variety of bathroom products? No, we have a different Okasa.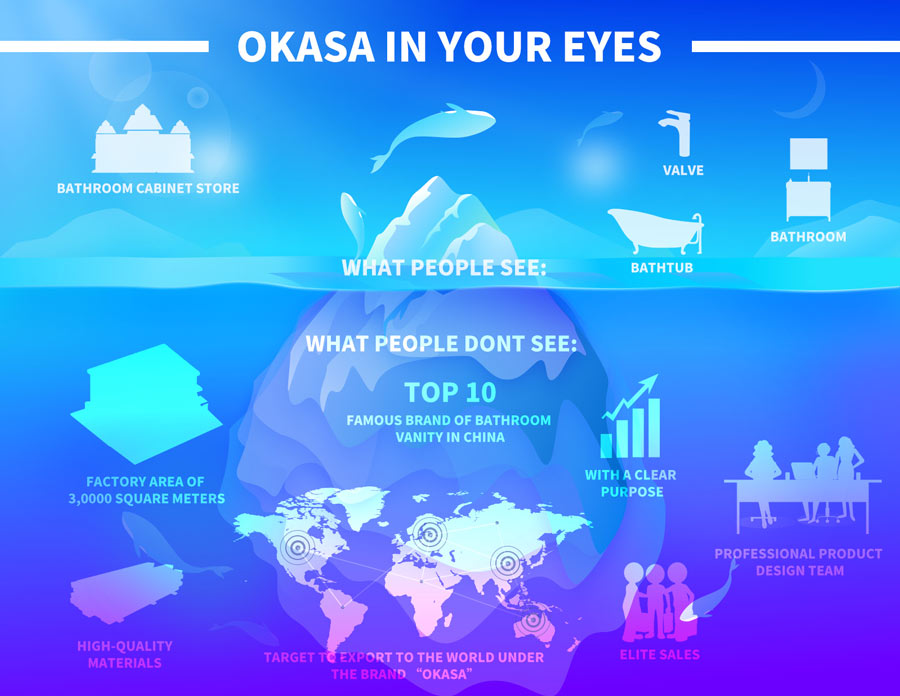 Okasa is one of the top ten bathroom cabinet brands in China. The factory covers an area of 30000 square meters, equipped with professional equipment and workers, with an annual output of 5000 pieces.
In order to ensure the quality of bathroom cabinets, we choose FSC certified wood. On the one hand, it is to ensure the legitimacy of wood sources, on the other hand, it is for the sustainable development of nature.
In order to make our products in line with the international standards, we have a professional design team, which has been following the trend of the times. At the same time, in order to make customers have a better consumption experience, a sales elite team is also essential.
In addition, our style selections vanity manufacturer also has a president with great leadership, with a clear goal to lead the whole team to make continuous progress. In the future, we will definitely occupy a place in the international bathroom market. Our goal is to let Okasa brand go to all over China and the world.