White Bathroom Cabinet, Wall Mounted Bathroom Cabinet, Bathroom Floor Cabinet
OKASA Life is offer different kinds of cabinet solution to improve your bathroom interiors. We have years of experience in designing different kinds of cabinets to fulfil the client's needs. We always believe in providing quality with affordability to our clients. White Bathroom Cabinet is an example of the classic style of a bathroom vanity can be combined with state-of-the-art features. Our simple design with the colour combination of black and white is a perfect way to improve the interior. Our can upgrade your bathroom storage game with these beautiful white storage.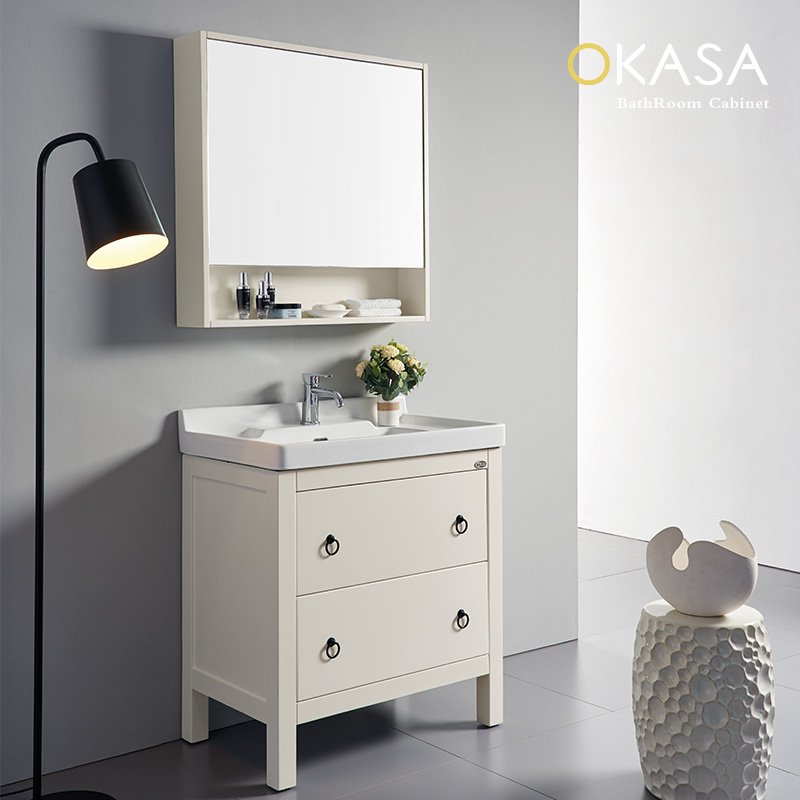 Wall Mounted Bathroom Cabinet give a touching look to your bathroom. The cabinets can come in multiple designs, ranging from wall mounted designs to freestanding styles. Our wall-mounted cabinets are a great way to save space in the bathroom, where there is no standing furniture. Our vanities give the illusion of added space in smaller bathrooms. The range of cabinets provides a clean, simple and modern style, freeing up floor space for other uses. We highly recommend one of our popular wall mounted bathroom mirror cabinets to maximise on space while also bringing a dual practical benefit into the space.
Bathroom Floor Cabinet is an exquisite and strong storage solution, suitable for any space in the house. Our cabinets are install a convenient, efficient storage system in your bath space. To check out the range of cabinets, visit our official website anytime.