Dragon and Phoenix have been important elements of Chinese culture since ancient times.The emperor has the symbol of the son of the dragon, and the Phoenix means the emperor's concubines.
Our designers put Chinese elements into the design of faucets, and a dragon and Phoenix shaped faucet was born.
This dragon-shaped faucet can't conceal the domineering image of the dragon itself, and the image of the prestige of the king; while the phoenix-shaped faucet shows a feeling of spreading wings and roaming Jiuxiao.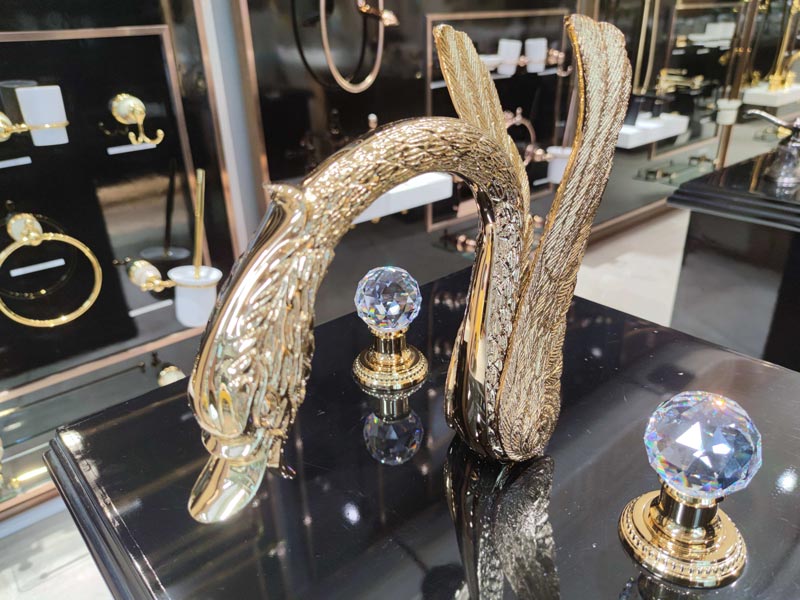 This kind of faucet is very suitable for high-end hotels and resorts. Show the domineering luxury, at the same time have a mysterious beauty of the oriental country. If it's good for you pls contact us, Okasa-style selections vanity manufacturer